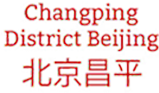 Changping District, the developing district of Beijing, located in the northwest of Beijing, covers an area of 1,343.5 square kilometers and has a population of 1.88 million.
A car ride between Changping to downtown Beijing and Beijing Capital International Airport takes only one hour. Three highways (Beijing-Tibet, Beijing-Chengde and Beijing-Baotou) run through Changping. Changping has access to the metro Changping Line, Line 5, Line 8 and Line 13 subway lines, as well as Daqin and Beijing-Baotou Railway connections to downtown Beijing and other districts and provinces.
Along with rapid economic and social development, Changping is also developing international intercity exchanges and cooperation. Changping signed Memorandum of Understanding on friendship cooperation, regarding investment, education, agriculture, tourism, culture, sports and the other possible areas with Hurunui District of New Zealand in December 2015.