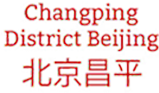 Changping has the complete system of regional economy and obtains great developing potential with GDP of 61.1billion RMB and local fiscal revenues of 6.63 billion RMB in 2014. The ratio of 3 major industries is 1:34:65.
The district is currently forming the new pattern of industrial development, namely: to achieve larger and stronger energy technologies, high-end modern manufacturing, and biomedical industries; develop science and technology research, technology commerce, and the information services industry; promote urban modern agriculture, tourism, leisure and creative industries.
In 2014, the industry income of Zhongguancun Changping Science Park reached 340 billion RMB. 182 enterprises and branches set up by 34 large-scale state-owned firms and 3250 medium and small enterprises.